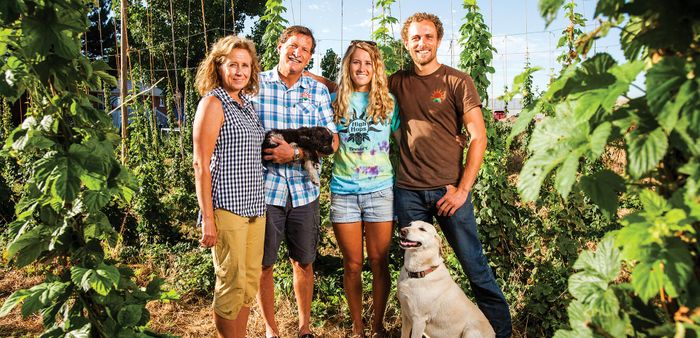 Amanda and Pat Weakland began their business journey in 1991 with Plant-A-Scape, a small, seasonal greenhouse in Windsor, Colorado. Both have a history in growing plants: Pat represents the third generation of growers in his family, and Amanda grew up helping on her family's farm and has nurtured her love for gardening since then. The small Plant-A-Scape business is now The Windsor Gardener, home of High Hops Brewery.
A growing beer culture in Northern Colorado caught the attention of Pat, who became interested in brewing his own beer. Before long, he started home-brewing every Sunday with his son, Zach. In 2006, a massive hop shortage created trouble for brewers everywhere, raising prices exponentially. Just a year later, the Weakland family planted their hop farm on-site at The Windsor Gardener to lessen the effects of the shortage. At one time, they were growing and selling 54 different varieties of hop plants in their garden center and across the US, with 14 varieties in their field to be used for beer production.
Following a hop farm, the Weaklands opened up a home-brew shop inside of the Windsor Gardener, making brewing supplies readily available to brewers in the Windsor area. The home-brews that Pat and Zach were creating were getting great feedback. With the home-grown hops and brewing supplies on-hand, a microbrewery was looking like a possibility in the future.
In early 2012, the Weaklands began to construct the brewhouse where Pat, his son Zach, and other High Hops staff members could create beers to serve in the tasting room inside of The Windsor Gardener. Windsor, Colorado would be getting its first microbrewery.
High Hops Brewery had its official Grand Opening on October 19th, 2012. In just a year, High Hops Brewery started bottling their beers and expanded The Hop Hut (the tasting room inside of The Windsor Gardener) to include an indoor beer garden as well as a patio that overlooks the on-site hop field. They then moved on to canning and currently produce seven beers year-round in cans, plus a rotating series called the Colorado Can Series that includes several different can releases a year. Several years later, High Hops Brewery's beers have won international medals and multiple golds, including a Great American Beer Festival gold medal for their gluten-free sour, Puckerberry.
The Weakland family took on another venture in 2018 with the launch of The Heart Distillery, a craft distillery located inside of The Windsor Gardener. The distillery now produces five spirits, four of which have already received accolades including the prestigious American Distilling Institute's awards for Double Gold, Best of Class, and Best of Category for their Gin, as well as Best in Category and Double Platinum for their Cask Strength Bourbon at The ASCOT Awards. The Heart Distillery also launched several canned cocktails including Colorado Spiked Seltzers, Gin and Tonics, and The Bee's Knees.
The goal at High Hops is to bring you a quality beer that is both unique and delicious & now, with 40 taps in our tasting room, we can proudly continue to provide a variety of beers. The taste preferences of Pat and Zach combined with those of our staff have given life to a family of beers that suits all.
Thus, our motto: All types of beer for all types of people.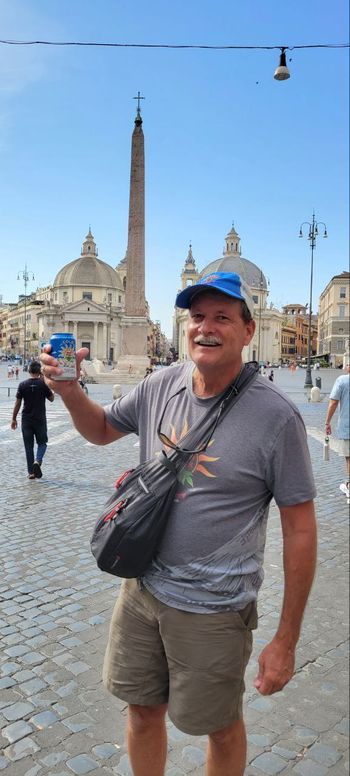 Pat Weakland - A.K.A. "Dr. Pat"
Co-Founder
Pat has been with it from the start with his wife, Amanda, and his two kids, Zach and Rachel. He has his hands in nearly every aspect of the business. On any given day, you'll find him behind the bar, in the offices, discussing brew and packaging schedules with the brewers and cellarmen, or just enjoying his favorite beer, Dr. Pat's Double IPA while playing with his pups, Hugo and Hazel.
Secret tip: on a can of Dr. Pat's, look in the mirror in the mouth of the hop and you'll find Dr. Pat's unmistakable mustache and smile! The can art was inspired by Dr. Pat's 30 years as a dentist in the community!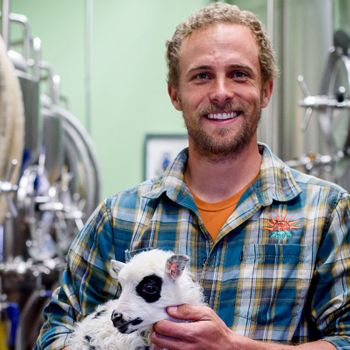 Zach Weakland
Head Brewer
From the brewery's inception, Zach has been the head brewer, infusing our establishment with unparalleled passion and expertise. As a key member of the founding family, brewing is more than a profession; it's his heritage.
Zach's creativity and skill have translated into a collection of award-winning beers that have gained acclaim both nationally and internationally. His dedication to the craft and commitment to his family's legacy make him not only a master brewer, but also a unifying presence at the heart of our brewery family.
In his spare time, you won't find him. He'll be on the top of a mountain or rafting down some major river... or hidden in the field with his farm animals:) His favorite beer is The One Knight Stand!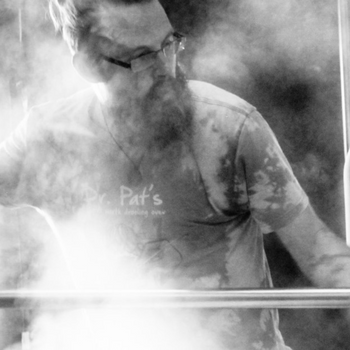 Noel Bennet
Firkin Master & Brewer
Noel has been with us since the beginning! He's really been a part of it all! He started as our taproom manager, then transitioned into crafting some our most creative beers! Have you ever had one of our Wednesday firkins? If you have, you've experienced one of his masterpieces! Let me tell you, they're fun and delicious. Noel also brews many of our flagships, cans, and helps manage operations in the brewing/packaging facility. He's an integral part of the business, and we're so lucky to have him on our team.
In his free time, you'll find him training his new puppy, Sasha (or trying to get the rest of the crew away from cuddling her!). His favorite beer is the Peche a Bois, and he's a big time ROCKER! Come to the back while he's brewing, and you'll hear him rockin' out with Andrew:)
This is hard for me to write, but he says "Go Chiefs!"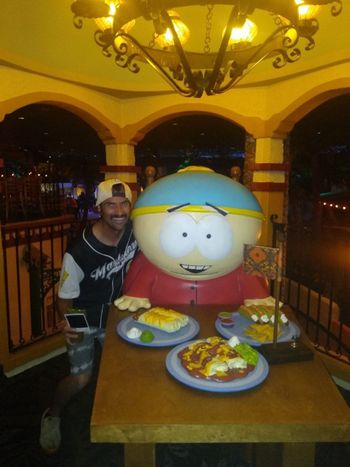 Andrew Lutkin
Lead Cellerman
Andrew started with us in 2016, working in The Windsor Gardener. Shortly later, he became our lead cellarman in the brewery and distillery, ensuring brewing, packaging, and delivery schedules are met, beer and spirits are of the highest quality, and that the production facility is in tip - top shape and ready for production. His enthusiasm and amazing work ethic is unmatched. We're so thrilled he's on the team! Any day working with Andrew is a good one!
Andrew ads that he is "A Wyoming boy born and raised on soccer, golf, the outdoors...and will never pass up a karaoke night." His favorite beer is the Weize One! Next time you see him, ask him about his visit to Casa Bonita!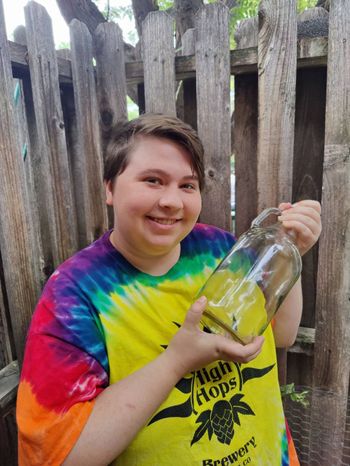 Ashley Sheneman
Tasting Room Manager
Meet Ashely, our tasting room manager! Ashely started out as a beer tender with us. After she graduated with a degree in Psychology, she started a career in mental health care. She soon decided that High Hops and The Heart was the most positive place for anyone to be, and joined us full-time as our kick-ass manager.
Ashely has been a part of our team for nearly 3 years. She has excelled as a leader in our tasting rooms, and we're excited to see what she brings to the team!
In her off time, you'll find her visiting Steamboat, her previous home. She loves the mountains!