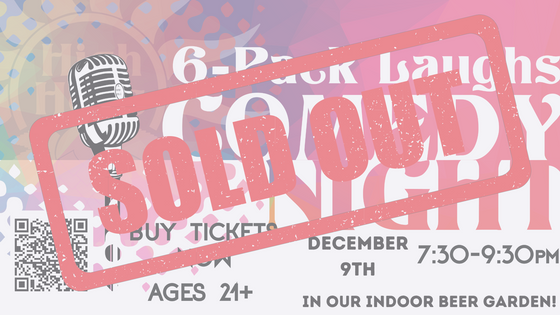 SOLD OUT! December 9th
High Hops Brewery is proud to present Comedy Night. A fun after hours event with big laughs and great drinks! Bring your friends to experience a hilarious night of adult humor!
Doors open at 7pm
Show starts at 7:30pm
Please Note: This is a 21 and over event. This event will be held in our Beer Garden. No outside food or beverages allowed. Tables are first come, first serve.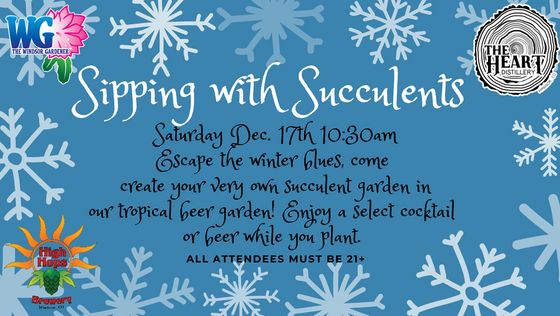 December 17th 10:30am
Escape the winter blues and join us for another one of our super popular succulent classes! Staff from The Windsor Gardener will teach you how to plant and take care of your very own succulent garden while you sip on a select beer or seltzer. All attendees must be 21+
Tickets: $50 includes 1 select drink, 4 plants, soil, clay pot and hands on help from our staff.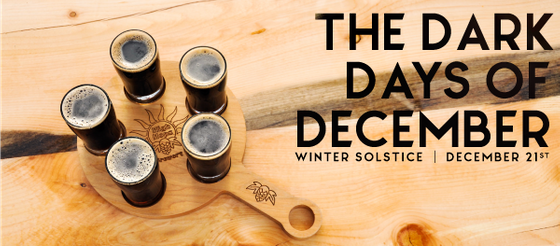 Dark Days of December
Wednesday, December 21st All Day
Our annual Dark Days of December returns! We're celebrating the darkest day of the year with 5 specialty dark beers in a limited-edition sampler flight!
Join us on the Winter Solstice and enjoy the sunset with us just after 4:30pm while sippin' on a flight of small batch variations of our classic milk stout!
Only 5 gallons of each beer will be made, so flights will be available only while supplies last!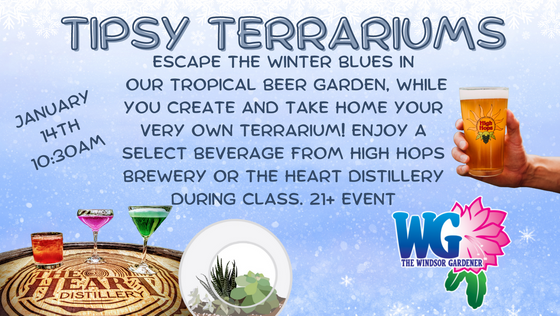 Saturday January 14th 10:30am-12pm
Escape the winter blues, join us in our tropical beer garden to plant your very own glass jar terrarium to take home! Enjoy a select beverage from High Hops Brewery or The Heart Distillery while our experienced staff from The Windsor Gardener teaches you how to take care of your creation.
All attendees must be 21+
  Book your private event now!
We have a tropical and private space available for up to 60 people, 21+ only. It is just $100 to reserve the space,. Minimum drink requirements are based on party size, so please include a head count in the form below. Once you fill out the form, we will be in touch within a week! If you are looking to book in a rush, please call High Hops Brewery at 970-674-2841.