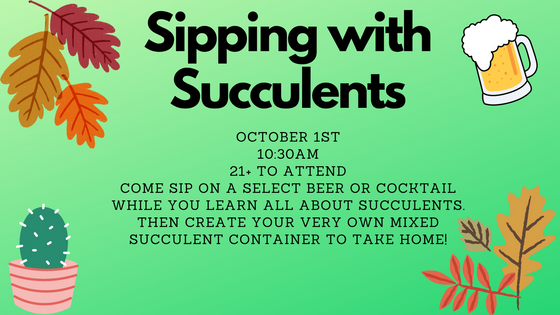 October 1st at 10am
We are doing it again! Join us, The Windsor Gardener, and The Heart Distillery for a fun class all about succulents and cactus! First learn how to successfully grow succulents, then plant your very own mixed succulent pot to take home with you while sipping a select beverage from High Hops or The Heart! All attendees must be 21+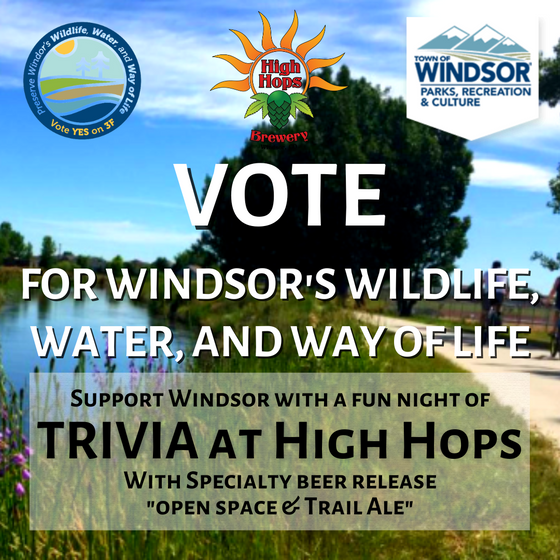 Trivia Night for Windsor's Wildlife, Water, and Way of Life
Join us for a FUNtastic night of trivia in support of Windsor's Wildlife, Water, and Way of Life!
October 8th, 4pm
High Hops will release a specially brewed beer called the Open Space and Trail Ale and host Windsor Parks and Recreation's night of trivia to support open space and trails in this great town. There will be live music right after, featuring Jon Farmer!
To learn more about the ballot measure, visit: https://recreationliveshere.com/263/Open-Space-Trails
Be sure to vote YES on Windsor Open Space Tax 3F
See you there!
**This is a 21+ event**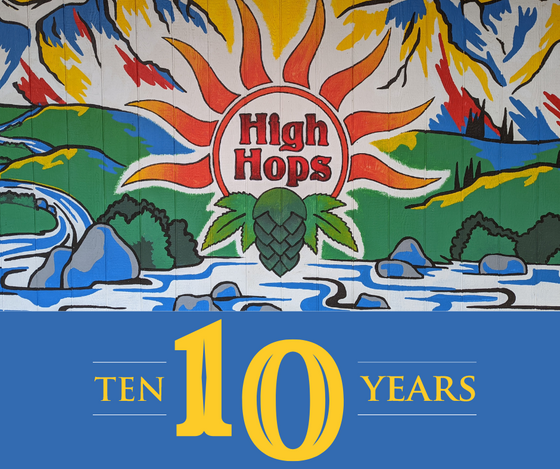 High Hops Brewery 10th Anniversary
Join us in celebrating our 10th anniversary!
October 15th, all day
We want to THANK YOU for all the support you've given us these past 10 years in a fun celebration!
Join us all day for:
Beer-Mosas
Beer Slushies
Hop Shots
Live Music from "Frail Talk" 5-7pm
Hope to see you there. Cheers!
No need to register or purchase tickets- just come and enjoy the fun!
This is a 21+ event.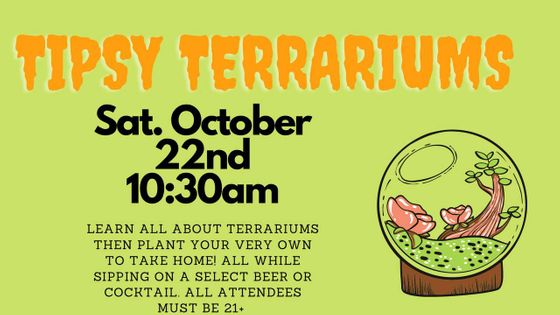 October 22nd from 10:30am-12pm
Grab a drink and plant your very own terrarium with us!
Tickets: $70
This tipsy terrarium comes with a glass terrarium, plants, soil, and all you need to create and care for your terrarium. Each ticket also comes with a beer from High Hops Brewery or select cocktail from The Heart Distillery. This is a 21+ event.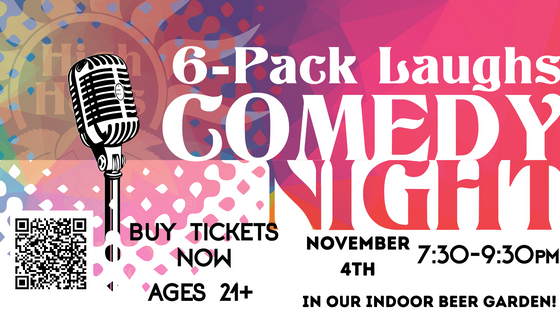 November 4th, 7:30pm
High Hops Brewery is proud to present Comedy Night. A fun after hours event with big laughs and great drinks! Bring your friends to experience a hilarious night of adult humor!
Doors open at 7pm
Show starts at 7:30pm
Please Note: This is a 21 and over event. This event will be held in our Beer Garden. No outside food or beverages allowed. Tables are first come, first serve.
Would you like to host an event at High Hops?
Please fill out the form below and we will be in touch!