Tasting Room Policies
Thank you for visiting & supporting local and independent businesses like ours!

Welcome! We are a manufacturing brewery & distillery operating inside a working garden center on a plot of farmland. We're so glad you're interested in visiting our unique location!
Please keep in mind we are a private family-owned establishment. While pets are allowed, we are a production facility & retail business. While visiting, you are ultimately responsible for your furry companions, but our staff is trained to assess situations and enforce our policies consistently for the safety (and sanity) of you, your dogs, our staff, and our other guests!
Please note that High Hops Brewery is a 21+ establishment, and ALL guests must be of legal drinking age to be seated in designated drinking areas in our beer garden, distillery tasting room, and outside in our beer/distillery patio.
We ask that you follow these guidelines when visiting our taproom so you and your companions have the best time possible. Please be mindful & courteous to our other guests, our performers, & food vendors.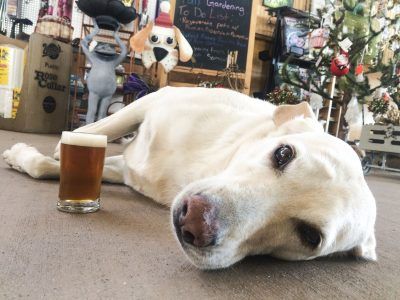 Dogs
We LOVE dogs. Friendly, leashed pets are welcome on our patio.
Leashed pets are welcome outside on the High Hops Brewery patio, but are not allowed inside the High Hops tasting room, The Heart Distillery tasting room/patio, or inside The Windsor Gardener store.
Make sure your pooch is well-behaved around other people, and other dogs.
Keep your dogs close to your table so they are not blocking pathways.
Keep barking and whining to a minimum.
Service animals are welcome inside & out (Emotional Support Animals are not recognized as working Service Animals according to the Americans With Disabilities Act.)
Clean up after your pet. We have doggie waste bags available outside.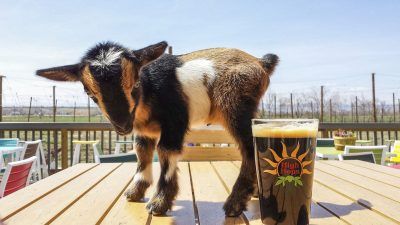 Kids
We are a 21+ establishment.
Parties with guests under the age of 21 will not be seated.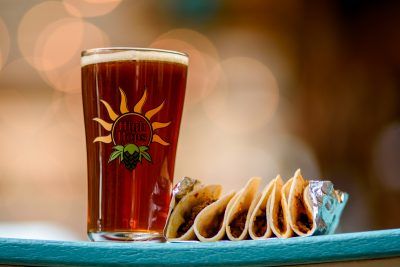 Food & Drink
We now offer Rocky Mountain Pizza an d more! Please read below for food policies
Outside alcohol (wine, spirits, beer from other manufacturers) is not permitted. It will be confiscated and you may be asked to leave. This is Colorado State Law.
Because High Hops Brewery & The Heart Distillery are two separate businesses operating under two separate liquor licenses, we cannot allow beer in the distillery tasting room, or spirits/cocktails in the brewery tasting room. This is Colorado State Law. Please enjoy the large common consumption areas we have provided in the indoor beer/distillery garden and the patio (see more info below).
We are proud to announce that we have established The W Entertainment District and obtained a Common Consumption License which allows patrons to purchase a beer or a cocktail from each separate tasting room and sit with friends in the beer garden or on the patio. We are the first entertainment district in Windsor.
We have a variety of pizza options including pepperoni, sausage & pepperoni, margherita, deluxe, BBQ chicken, and gluten free deluxe
In addition to pizza, we sell a variety of snacks in the tasting room everyday including chips, pretzels, nuts, chips & salsa, etc.
No coolers, hot plates, chafers, crock pots, balloons/party decorations, buffet-style food layouts, etc. are allowed.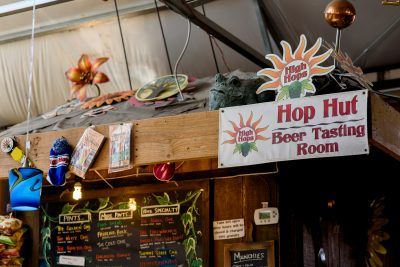 Large Gatherings/Parties
While we currently do not do private space rentals or table reservations, informal get-togethers at High Hops Brewery are welcomed. Here's what you need to know:
Large parties & organized/formal group events need prior written approval. Please contact us here
For get-togethers, please call ahead with as much notice as you can provide! We want to make sure we are prepared to receive your group so that everyone can have the best time possible while visiting our tasting room!
Our tables are for people to sit at while enjoying our beer & spirits, not to be used for food spreads or decorations/displays.
Small snack items, cupcakes, & birthday cakes are allowed, but must be on the table you and your guests are seated at.
Please clean up after your group and use proper trash receptacles.
No party decorations including banners, confetti, balloons, etc.
Please refer to other policies regarding kids, dogs, and outside food & drink.